Meet Our Falls City Dental Team
We're not shy about saying that we have one of the best dental teams in the business! Every member has years of experience and advanced training, but more importantly, they are just a group of kind, friendly people who are dedicated to making sure our patients have the best dental experience possible. They'll make sure you always have everything you need for your appointments and that no question goes unanswered. Read on below to get to know some of the friendly faces you'll meet here at Kobza Dental.
---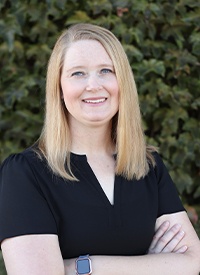 Marisa, Office Administrator
Marisa moved to Nebraska while in high school, and she's been working for Kobza Dental, PC since it was founded. She handles most of the "behind the scenes" work, including bookkeeping and advertising. Concerning the practice, she loves that she and the other team members are able to balance having fun with hard work. Her detail-oriented, Type A personality, as well as her affinity for multi-tasking and planning ahead, make her a great fit for her position! Marisa is married to Travis, and together, they have five children. When she's not busy at the office, she enjoys reading and cooking – feeding others is a love of hers! She's also very involved with the community, her church, and her children's activities. She's always eager to travel as well.
---
Andrea, Financial Coordinator
Andrea is here to help you make the most of your dental insurance and partner with you to find financing options you need to fit the cost of dental care into your budget. She studied at Metro Community College of Omaha and has medical office management training. A Falls City native, Andrea is married with a son and daughter. In addition to her office management training, Andrea is also a licensed massage therapist and esthetician, and she loves giving massages for friends and family.
---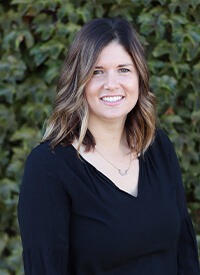 Abby, Registered Dental Hygienist
A Falls City native, Abby started working in dentistry in 2010 and continues her work with Dr. Kobza. She earned a diploma in dental assisting before completing a bachelor's degree in dental hygiene at the University of Nebraska Medical Center in Lincoln. As a dental hygienist, she loves helping others achieve better oral health, and she enjoys our office's friendly atmosphere. Her hobbies include photography, gardening, and spending time with friends and family.
---
Jeanna, Dental Hygienist
Jenna has more than a decade of dentistry experience, and she joined our team in 2018. She loves having the opportunity to meet new patients and help them understand the importance of maintaining good oral health. She studied dental hygiene at Johnson County Community College in Overland Park, and Jenna maintains CPR and local anesthesia certification. Originally from Bern, she lives outside of Dubois, Nebraska. She and her husband, Cody, are the proud parents of three daughters, Callie, Terryn, and Logan. When she's not hard at work or spending time with friends and family, Jenna enjoys reading, playing volleyball, and fishing.
---
Kim, Dental Assistant
Kim started working with us in 2012. As a chairside assistant, she prepares patients for their procedures and works side by side with Dr. Kobza to help him deliver excellent general and restorative dental care. She has also received training in radiology and coronal polishing. She loves getting up in the morning to work with our tightly knit team—we're like family! Kim is married and has two children and five grandchildren. Her hobbies include baking, gardening, quilting, walking, and spending time with family.
---
Hannah, Dental Assistant
Hannah joined our dental office team in 2018, and she is excited to get to know her patients. She studied at Southeast Community College, and Hannah holds radiology certification. Originally from Falls City, Hannah enjoys spending time with her siblings, nieces, and nephews, as well as all of her friends and family. She enjoys boating, traveling to new places, and meeting new people.
---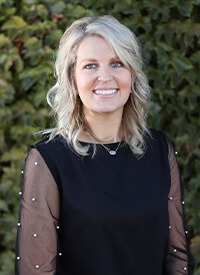 Veronica, Front Office/Dental Assistant
Veronica studied at Southeast Community College, and she also has advanced training in radiographs and coronal polishing. She has been a member of our dental team for almost two years now. Her favorite part of this job is getting to see smiling patients every day.
Originally from Falls City, Veronica has a husband named Jimmy and a son named Knox. Her hobbies include being outdoors and hanging out with her loved ones. An interesting fact about her: she actually came from a big family of eight!