Invisalign – Falls City, NE
Your Invisible Straightening Solution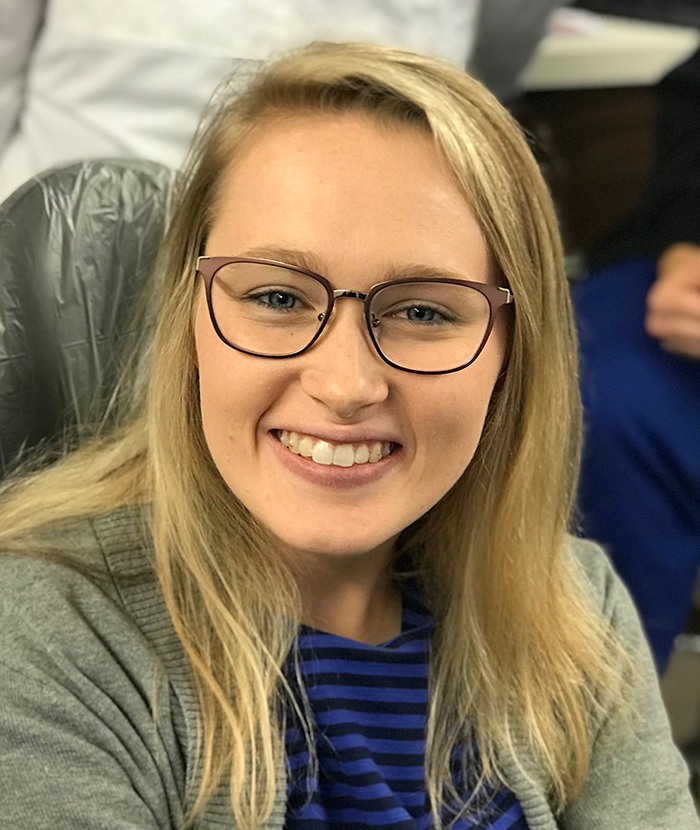 Do you daydream about straightening your teeth and getting that perfect Hollywood smile? Would bulky traditional braces turn that dream into a nightmare? Well, you have another, better option to get the results you want—Invisalign. At Kobza Dental, we offer Invisalign Go, their most advanced system of straightening teeth, to adults and teens in the Falls City area. To get started with this innovative treatment, contact our office to schedule a consultation with Dr. Kobza. We can't wait to help you achieve your smile goals!
What are the benefits of choosing Invisalign?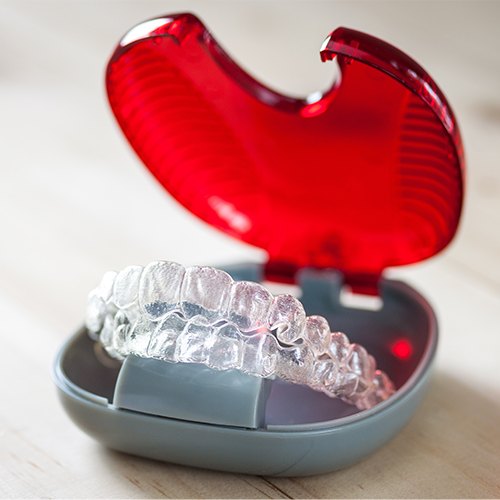 Not only can you avoid the metal brackets and wires all over your teeth but you also enjoy the following advantages through Invisalign treatment:
More confidence. Because Invisalign is barely noticeable when worn, many people might not even know they're there.
Faster results. Each case is different, but instead of taking multiple years of treatment, Invisalign Go typically takes at most 18 months and as little as 3 to 6 months to completely transform your smile.
Better oral health. A clean mouth is a healthy mouth, and straight teeth are much easier to brush and floss effectively than crooked teeth. By straightening your smile, you create a more conducive environment for lifelong oral health.
Easier oral care. With Invisalign, you don't have to work around the cumbersome brackets and wires to keep your teeth clean and bacteria free. Just remove your trays and brush and floss them as usual.
More freedom in your food choices. Traditional braces bring a list of foods that you need to avoid during treatment. But the removeable clear aligners allow you to continue eating whatever you want. You only need to brush and floss your teeth before putting the trays back in.
How does Invisalign work?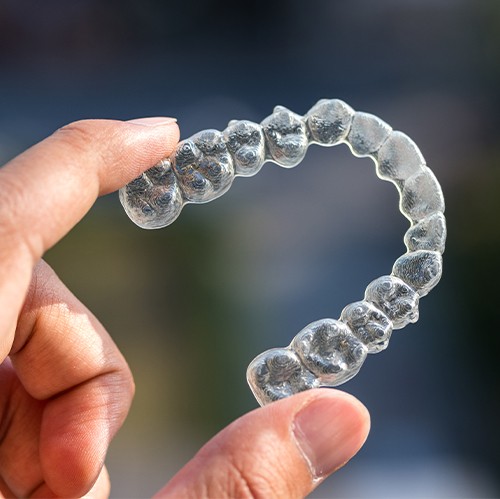 The first step toward a straighter smile starts with a consultation with Dr. Kobza. He will evaluate your teeth and help you determine which orthodontic treatment would best suit your needs. Once you have decided to move forward with Invisalign, the process goes as follows:
We will take impressions of your mouth, create a personalized treatment plan with Invisalign Go, and send this information to the Invisalign labs.
When your first set of trays are ready, you will begin wearing them for 20 to 22 hours every day, taking them out only for eating and for maintenance.
After about two weeks, you will switch to the next set of trays, bringing you one step closer to your end goal.
Every couple of months, you'll need to come into our Falls City office so that Dr. Kobza can check on your progress and make any necessary adjustments to your treatment plan.
Before you know it, you'll have the smile of your dreams! It really is that simple.
If you're interested in learning more about Invisalign or getting started with treatment, contact our Falls City office today to schedule a consultation. At Kobza Dental, we are dedicated to helping you feel completely satisfied with and confident in your smile!