Exceptional Dentistry

for All Ages

Busy patients and whole families need a dentist who can accommodate everyone's needs in one convenient, reliable location. We are always happy to take care of new patients. We value your time and the importance of good oral care. If you're in Falls City or nearby, Kobza Dental is the clear choice for dedicated oral healthcare that exceeds expectations! He enjoys seeing older and younger patients alike, always providing a personalized approach and compassionate touch that fits each unique smile ideally. In addition to his passion for general care, he has also undergone specialty training in implant dentistry and other advanced services so that these vital options are always available for patients who need them.

Meet Our Dentist Meet the Team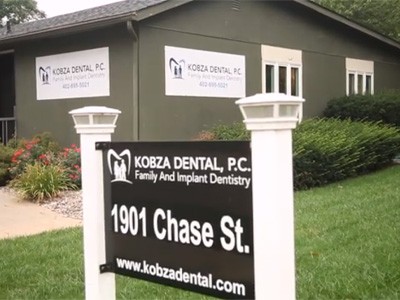 Kobza Dental is proud to be a part of Falls City, and we enjoy supporting our neighbors outside of the treatment chair whenever possible! Dr. Kobza and the team regularly donate time and money to public schools, local food drives and pantries, the BackPack program, and more.
Get Involved with Us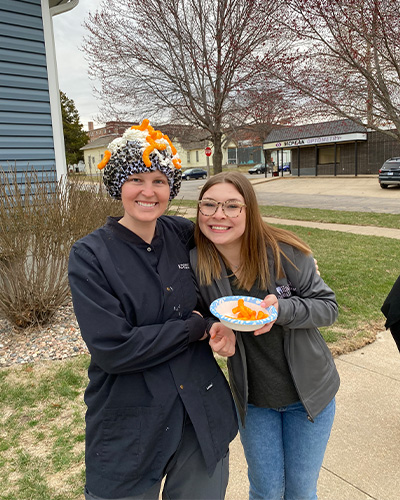 What Our Dental Patients

Are Saying

"Amazing service and very focused on the patient. I went in with three small children. Dr. Kobza and the girls made the kids feel relaxed and comfortable. It was the BEST trip to the dentist in my entire life!!"

Ben H. | Barada, NE

"Superb service and staff. From the warm and sincere welcome to the thorough and personal exam by a very knowledgeable hygienist to the no fuss follow up appointment and the treasure chest for the kids! The whole team is friendly, always have a smile and they were all very accommodating for my children. Thank you, Kobza Dental!"

Jess A. | Straussville, NE

"Dr. Kobza is always easy to work with! I had 2 teeth worked on, in separate parts of my mouth. Both places had to be numbed. I was worried I wouldn't be able to work after my 8 a.m. appointment. Not only was I back to work before 9 a.m., I never felt any pain. No pain during the appointment and wasn't sore after the appointment. He knows what he is doing and makes it comfortable for the patient."

Mitch M. | Preston, NE
Read More Reviews
Our Featured Dental Services
Family Checkups
& Cleanings
Dental Crowns
& Bridges
Dentures
& Partials
Children's
Dentistry
Tooth-Colored
Fillings
Have Questions?
Fill out this short form and we'll be in touch shortly.