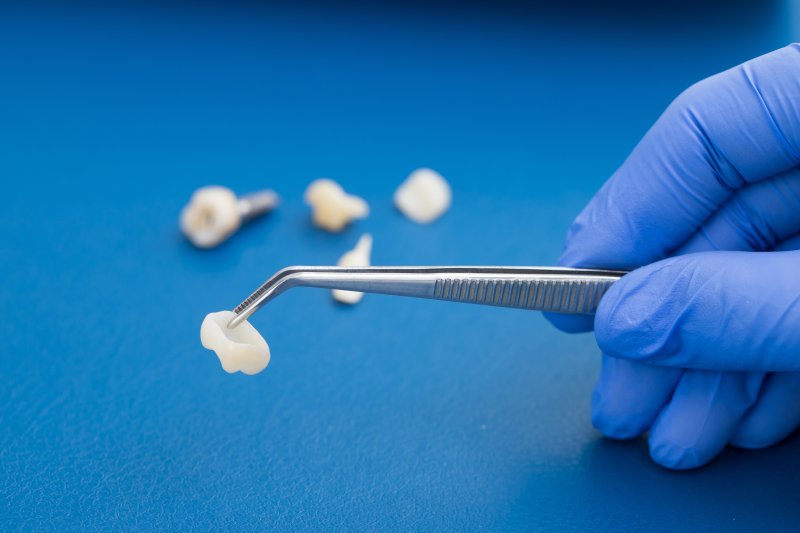 When one or more of your teeth have sustained extensive damage or decay, waiting a few weeks for your permanent restoration to be made can seem like a lifetime. Fortunately, thanks to same-day dental crowns, you can now get both the function and aesthetic of an affected tooth restored in just one visit. However, despite the popularity of this cutting-edge technology, many patients aren't entirely familiar with the process. With this in mind, keep reading for four little-known facts about same-day dental crowns!
#1. No Messy, Gross-Tasting Impressions Required
For years, messy, gross-tasting, goopy impressions have been a necessary part of getting dental crowns. Luckily, the same cannot be said for innovative same-day alternatives. Instead, the CEREC technology uses a digital scanner to render 3D models of your teeth, resulting in unparalleled comfort and an even higher level of accuracy.
#2. They Only Take Two Hours to Place
Not only can same-day dental crowns be completed in a single visit, but they can be designed, milled, and placed in roughly two hours! In comparison, traditional options require two or three visits spaced out over a couple of weeks to an entire month. Unfortunately, this often means utilizing your PTO or missing valuable time in the classroom to sit in the dental chair. With same-day dental crowns, there is no need to shuffle your schedule!
#3. They Are Custom-Made From Durable Porcelain
Although traditional dental crowns are different from same-day alternatives in virtually every aspect, there is one similarity: they are crafted from porcelain. This high-quality material is not only incredibly durable, but it also is extremely lifelike in look and feel. Simply put, you can get the treatment you need without calling attention to it!
#4. They Typically Aren't More Expensive
Initially, you might think that the use of cutting-edge technology like CEREC would drive up the price of your dental care. In reality, that's not necessarily true! Since same-day dental crowns don't require a temporary one to be made or for an outside lab to craft the final restoration, there are cost-saving benefits for both the dentist and the patient. Plus, not having to take time off from work to attend multiple appointments or paying for a co-pay at each visit can add up as well. So, opting for a same-day dental crown benefits your smile and your wallet.
Whether you need to repair a tooth that accidentally cracked or that has sustained significant decay, it's always a good idea to be well-informed of the restorative treatment needed. Luckily, the above four facts can help!
About the Author
Dr. Travis Kobza earned his dental degree from the University of Nebraska Medical Center, and he has been helping patients maintain, restore, and improve their smiles ever since! In his 10+ years in the field of dentistry, he has achieved many professional accomplishments, including being a recipient of the "Outstanding Young Professionals" award from the Nebraska Dental Association. If you are interested in learning more about same-day dental crowns or would like to schedule an appointment, visit his website or give him a call at 402-245-2243.