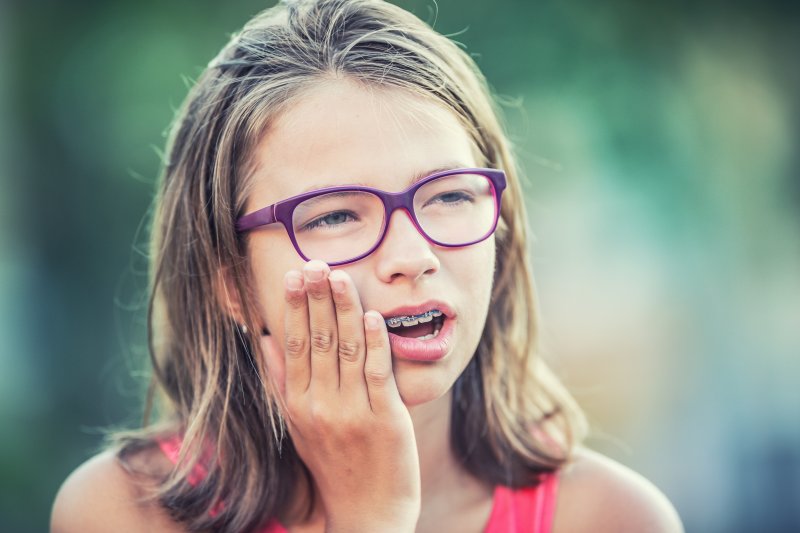 While statistics reflect that 51 million hours of school are missed each year due to children receiving dental care, dental emergencies are more prevalent among kids when they are out of school on a break or away on vacation. As a parent, how should you respond? As you read on, your emergency dentist in Falls City explains what you can do.
What to Do for any Dental Emergency
No matter the type of dental emergency that has occurred, there are three basic rules that should be adhered to:
Relax – Although a dental emergency is a tense situation, it's important to be as calm as possible so your child won't panic and so you can be as coherent as possible.
Assess – After you've taken a deep breath, you should then carefully assess the situation.
Seek Help – The assessment is critical because you'll need to explain what has happened when you speak with a staff member at your dentist's office.
How to Handle Common Dental Emergencies
While the ultimate way for your child's oral health to be restored is to receive care from an emergency dentist, there are some steps you can take to stabilize the situation. Here are some tips to keep in mind for some of the more common types of trauma.
Broken Tooth
Attempting to chew ice, nail-biting or eating certain nuts are some of the possible contributors to a broken tooth. If this happens, you should have your child rinse his or her mouth with warm, salt-water to decrease any bacteria activity. Then, if there are any broken pieces, they should be collected in a small bag and given to the emergency dentist when you visit.
Severe Toothache
A severe toothache is often caused by the accumulation of bacteria over time. After reaching out to your emergency dentist, have your child apply ice to the outside of the jaw in 20-minute increments. You can also have him or her take ibuprofen to lessen any discomfort.
Knocked Out Tooth
If a tooth is fully dislodged, the first step is to grab it by the crown and then attempt to reinsert it. If that doesn't work, then place it in a cup of milk to preserve the root until your child can be seen for treatment.
Partially Dislodged Tooth
The best way to address a partially dislodged tooth is to leave it alone until your child can be seen by an emergency dentist. Meanwhile, ibuprofen can be taken to reduce any pain and swelling.
Object Stuck Between the Teeth
It's not uncommon for food to get caught between the teeth while eating. Usually, it requires an uneventful removal.
There are times, however, where a piece of debris lodged between the teeth can lead to infection and other problems. A temporary solution is to carefully floss around the area in an attempt to remove the leftover food. If there is any bleeding, you can gently apply a cotton gauze.
What to do When You're Traveling
If you're vacationing away from home with your family, then it will be either difficult or impossible to visit your emergency dentist in a timely manner. A remedy is to perform an internet search for a dentist close by.
You can also contact a local dental society to find a professional who can treat your child's dental emergency. Then, there is the option of visiting a nearby emergency room and asking for a dentist referral.
A dental emergency is an unfavorable situation to be in, but by having a plan of action, you're now better prepared to help restore your child's oral health.
About the Author
Dr. J. Travis Kobza earned his dental degree from the University of Nebraska Medical Center. For over a decade, he's been providing top-notch care to meet all his patients' needs. Dr. Kobza treats dental emergencies at Kobza Dental, and he can be reached for more information through his website.