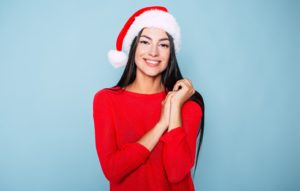 You take pride in caring for your loved ones to ensure their happiness and their needs are met. How often do you spend time focusing on yourself? Probably not much. This year, give yourself the gift of confidence with the help of your dentist in Falls City. If you are among the one-third of adults who do not like their teeth, you can get the smile of your dreams using effective treatments catering to your needs.
Invest in Your Confidence
Your teeth serve an invaluable role in your quality of life. They not only help you chew and speak, but they also impact how you see yourself. If you are not in love with their appearance, it is easy to feel insecure about your looks. You may find yourself avoiding certain social settings or covering your mouth when taking pictures. You can stop hiding behind your flawed teeth with a cosmetic treatment that is right for you.
Porcelain Veneers
You can correct several issues using just one treatment. Veneers are thin shells bonded to the front surface of your teeth to improve their size, shape, color, and proportion. The minimally invasive procedure is perfect for covering tooth discoloration, chips, cracks, and minor alignment concerns.
Metal-Free Restorations
You do not need to let a dark silver crown cause an eyesore when you smile. You can enjoy a solution that looks like a real tooth using all-ceramic material. Metal-free restorations are customized to match the size, shape, and color of your natural teeth to blend in when you smile.
Teeth Whitening
Do not let dark tooth discoloration weigh you down. You can revitalize your smile with a professional whitening treatment. Whether in-office or at home, you can get your teeth as much as 8 shades whiter.
Direct Bonding
Direct bonding is a convenient and effective solution to fix chips, cracks, and discoloration. A composite resin material is applied to the teeth to improve their appearance. It is less invasive and provides faster results than porcelain veneers.
Dental Implants
You do not need to let missing teeth cause you to feel incomplete. You can enjoy your favorite foods again and smile with confidence by replacing your missing teeth with the next best thing to your own. Dental implants have the potential to last for a lifetime, so you truly invest in your quality of life, oral health, and self-esteem.
Get Started Today!
Not sure which treatment best meets your needs? Do not worry. Your dentist performs a consultation and takes the time to discuss your desired results to create a treatment plan tailored to your needs.
This year, give yourself a gift that will last. Start your journey to a beautiful, healthy smile today.
About Dr. J. Travis Kobza
Dr. J. Travis Kobza has provided high-quality dental care since 2007. He regularly continues his education to offer the most advanced treatments and procedures, including cosmetic dentistry and dental implants. If you are ready to invest in your smile this year, contact our office today to schedule your consultation.