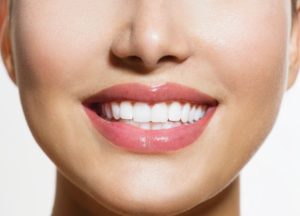 It's always your dentist's number one priority to get your mouth healthy and to help you improve your oral care whenever possible. Of course, sometimes patients want more than just a healthy smile. They want a smile they can be proud to show off. They want a smile that makes them feel more attractive or those around them feel more confident in their professional abilities.
Whatever the reason, there are few cosmetic treatments like porcelain veneers in Falls City that do a better job. Keep reading to learn if they're right for you.
What are Porcelain Veneers?
A porcelain veneer is a super-thin sheath designed to bond to the visible surface of teeth. Unlike dental crowns or fillings which are meant to restore teeth, porcelain veneers are meant to dramatically improve the appearance of your smile. You may think that porcelain is fragile at first, but porcelain veneers are actually as strong as, if not stronger than natural teeth in a few ways.
First, they do not stain like natural tooth enamel because they lack the porous surface typically associated with enamel. Second, they're actually stronger than tooth enamel and can handle many years of daily wear and tear. Ceramics can be made extremely durable, proving to be crack and chip resistant when made properly, and porcelain veneers in Falls City are no exception.
What Can Veneers Do for Me?
If you've considered cosmetic treatments in the past, you're probably familiar with teeth whitening or dental bonding. These treatments work to whiten teeth several shades whiter and cover imperfections in teeth, such as chips, cracks, and discoloration. Unfortunately, teeth whitening needs to be touched up regularly and cosmetic bonding doesn't last as long as it should. That's where porcelain veneers come in.
Not only can you treat multiple cosmetic issues in your smile simultaneously, you can do so far more effectively with porcelain veneers. With regular care, veneers can last up to 15 years before needing replacement. They're also a great way to cover misalignment or gaps in your smile without going through expensive and time-consuming orthodontics.
What Does the Process Entail?
If you decide to get porcelain veneers, your dentist will first schedule a consultation. This meeting is meant to help the dentist better understand what you want to accomplish with veneers, as well as go over the best cosmetic options available.
The first phase of porcelain veneers involves cleaning and preparing your teeth for placement. After removing a very small amount of tooth enamel, the dentist will take an impression of your smile. This allows him to provide an offsite dental lab your exact specifications, which include:
While the lab creates your veneers, you'll wear temporary veneers to help you get acclimated to your new smile. In about two weeks, you'll return for your follow-up appointment to have your permanent veneers bonded in place.
Achieve the perfect smile with porcelain veneers. Schedule a consultation with your dentist today to get started!
About the Author
Dr. J. Travis Kobza earned his Doctor of Dental Surgery degree from the University of Nebraska Medical Center and completed his one-year general practice residency program with an emphasis in hospital dentistry. To learn more about porcelain veneers or about his practice, contact him at (402) 245-2243 or visit his website.