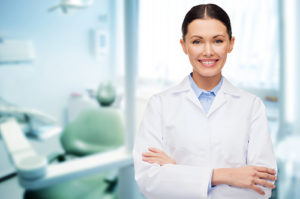 Are you looking for a new Auburn, NE dentist? Finding the right dental professional for you and your whole family can be difficult if you don't know what you're looking for. First off, you must feel comfortable with your dentist so that you can communicate clearly about your issues. When you visit us, you can relax and openly discuss your smile goals. Finally, when you choose Kobza Dental PC, you can feel confident all of your dentist's recommendations for treatment because we put our patients oral and overall health first. If you need a dentist near Auburn, NE, making the short trip to visit Kobza Dental PC is worthwhile!
Why You Should Choose Kobza Dental
When it comes to your health, you need a professional that cares about you and your loved ones just as much as you do. With that comes a commitment to excellence and core values that create a sturdy foundation for your dental practice. Kobza Dental PC's corer values include:
Providing high-quality dental care that has the patient's oral and overall health in mind.
Ensuring a caring, warm environment that helps patients to feel safe and comfortable.
Giving extraordinary, positive dental experiences to ensure that patients return to get the dental care their smile needs.
The way that our office keeps these traditions in place is by committing to provide certain things to our patients. Dr. Kobza has also committed to always practicing:
Honesty and trustworthiness.
Respect for everyone in the work place and all patients that visit our office.
Integrity by acting with high moral and professional values.
Appreciation for every staff member no matter what role and for patients that choose to trust our office to take care of their family's health.
Growth both personally and professionally.
Responsibility for ourselves and our community.
Giving back to local and traveling patients in the best way we know how: customized dental services!
Learn More About Our Dentist and What We Offer
Although Dr. Kobza grew up in Lincoln, NE, he has been a part of the dental community in not only those parts but in neighboring cities for years now. Dr. Kobza attended the University of Nebraska-Lincoln for his undergraduate.  Then, he moved on to complete his dental degree at the University of Nebraska Medical Center. There he specialized in a General Practice Residency program with an emphasis in hospital dentistry and dental implants.
After achieving his educational goals, Dr. Kobza soon after founding his first private practice around Pawnee City in 2007. The practice began expanding, especially as his specialty in implant training became well-known amongst patients. People from surrounding areas know that they can come to Falls City to get their teeth replaced by a skilled professional that refuses to let them down. Not only that, but our office has a variety of dental services that can help you not only create a healthy smile but maintain one, too!
Need help Finding Kobza Dental PC?
If this is your first time visiting your new dentist, here are some helpful directions that may help you find our office easily:
Head south on E St toward 11th St (0.1 mi)
Turn left onto US-136 E (8.2 mi)
Turn right onto NE-67 S (17.2 mi)
Turn left onto US-73 S (8.9 mi)
Turn right onto E 21st St (0.1 mi)
Turn left at the 2nd cross street onto Chase Street
Our office will be on the right 1901 Chase St Falls City, NE 68355!
Come by and Visit Your New Dentist!
If you've been struggling to find a new dentist that meets your expectations, come by and meet Dr. Kobza! We can't wait to meet you.